Summer parties are what makes summer that much more fun.
Everything
comes up roses--and pansies and zinnias--at this party, which celebrates a year of growth right at the grassroots level. Filled with flowers and hands-on gardening, this theme will be an especially blooming success for kids with spring or summer birthdays.
FUN & GAMES:
--Put On Face Paint. As Guests Arrived, Painted Flowers On Each Girl's Cheeks And A Bumblebee On Her Nose.
--Make Gardening Hats. Using Tubes Of Fabric Paint, Guests Can Decorate Inexpensive Plastic Gardening Visors With Flowers, Designs And Their Names.
--Have A Watering-Can Relay. Give Your Crew Two Watering Cans And Have Them Form A Line Between The Hose And A Kiddie Pool. See How Quickly They Can Fill Up The Pool, Water Brigade Style.
EATS:
If you want to go all out with the garden theme, serve garden burgers, salad with edible flowers and sunflower seeds. Top it off with our cheery sunflower cake.
Even little moments can be big adventures. After all, we never know when we'll spot a red-tailed hawk while we're brushing our teeth. There's nowhere we need to be, and nothing we need to do — we're already there, doing it — so, despite the small chores involved, it's a truly relaxing way to vacation.
When we're bunking under the stars, minor mishaps like a punctured air mattress become the stuff of laughs. And big mishaps, well, they become the stuff of family legend. Best of all, camping is inexpensive and can be done in any corner of the nation. In short, we think it's the greatest way to get away.
Among the surefire signs of summer
--shorts, sandals, suntans--is one undeniable symbol that stands out in any crowd: the tie-dye T-shirt! It's no wonder this fashion phenomenon has survived decades of summer trends. It's bright and vivid, buckets of fun to make, and all in all a great excuse for an outdoor party.
Race Car Party Pointers
• Use crayons or markers to transform a plain paper tablecloth into a racetrack for Matchbox cars.
• For decorations, shape fluorescent orange poster board into road cones and hot-glue each to a square cardboard base. You also can use them to mark a course for the Hot Rod Relay.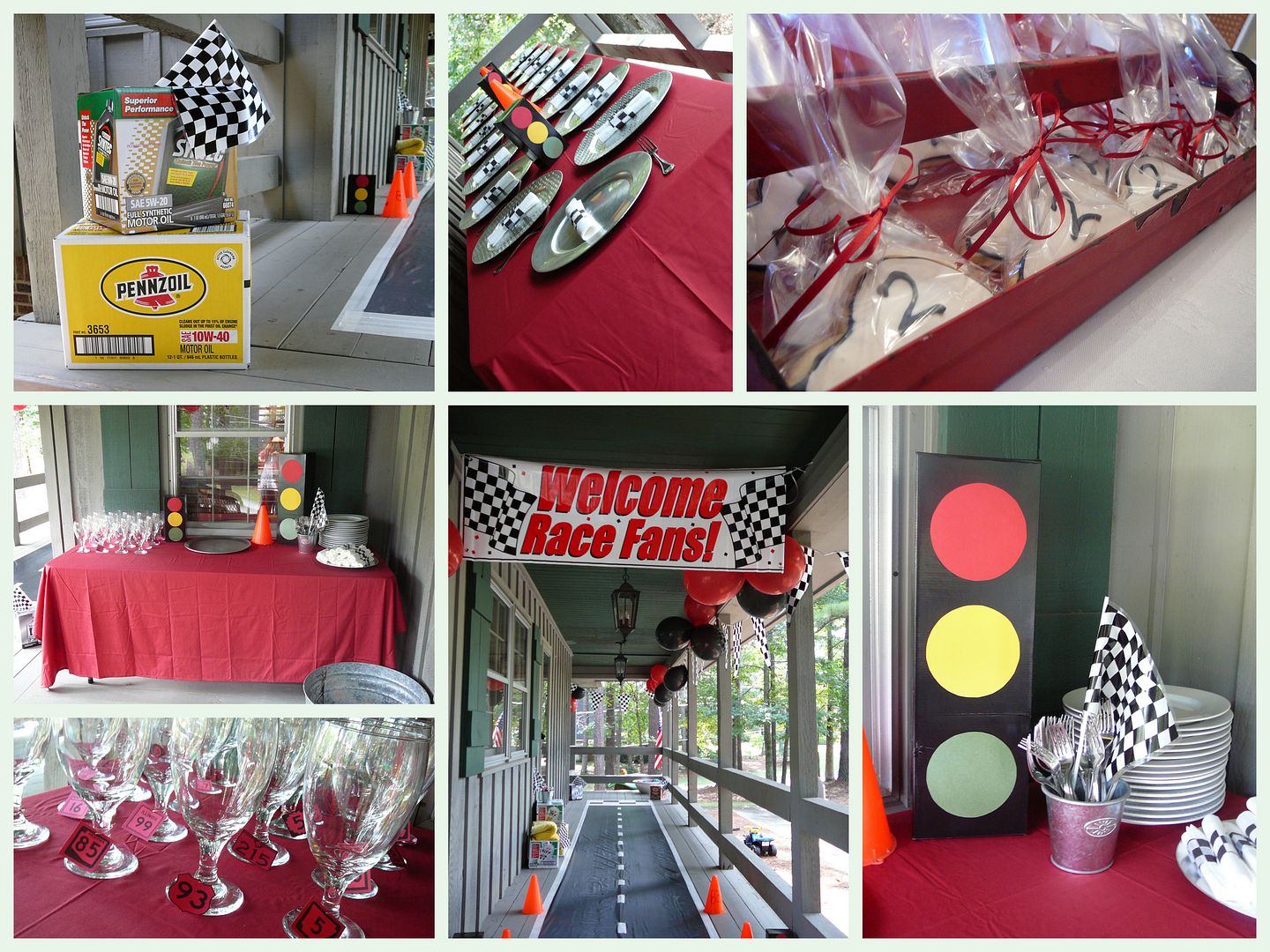 For kids
who like to be on the go, this party plan puts you on the fast track to fun.